THE TEAM

Our guides, monitors, leaders and collaborators are hand-picked with the intention of having the best in the zone at your disposal. All of us are committed to the high demands and expectations of our organization. For any event or activity that Activ8you organizes for you, whether it's a wine tasting, or an excursion, a sporting tournament on the beach, perhaps even a company event, you can rest assured that every detail will be carefully supervised and managed by our team. Each member has been chosen for their positive attitude, common sense, skill set and their experience with active vacations on the Mediterranean.

All our monitors and instructors have the necessary qualifications and certificates to ensure that they are well prepared for every activity they undertake. And the great thing is that they are keen to pursue ongoing professional development in their fields of expertise. The majority of the team are bilingual (Spanish and English) and some are also adept at additional languages.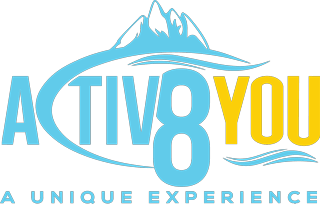 OUR COMPANY

Since we first started our company, Activ8you, we have been committed to sustainable active tourism. We have always retained a simple philosophy - look after our clients and provide our groups with the level of service that we would want to receive ourselves.
Activ8you is a family business with over 10 years' worth of experience organizing activities from amazing events through to group trips. During this time, what has remained intact is our relationship with La Herradura, located right on the Mediterranean (Spain's southern coastline) and with easy international access. Our roots began with the local community, specifically in education, including both sport classes and personal development.
We organize programmes of events and activities for individuals and groups. We are internationally focused: our directors and most of our team of providers, come from different European countries and we are fluent in a variety of languages including Spanish, English, French, German, Dutch, Swedish and others. We work together with local hotels and support group organizers with their logistics, including travel plans, lodgings and meals.
Above all, however, we assist and support our client activities throughout the year with passion, knowledge and experience, together with our team and additional collaborators, in an incredible location that offers such a high quality of life.

Welcome to Activ8you



OUR SURROUNDINGS

This authentic Andalusian village offers modern facilities, in conjunction with traditional Mediterranean culture. When you reach the Costa Tropical via the A7 motorway on a short 50-minute trip from Malaga Airport (or indeed from other points of Spain), your face will light up with immense panoramic views of the stunning Mediterranean, cliffs and coves; this will be your first impression when you arrive at our unique and unspoilt village.

This is the real Spain, seductively tempting for those who are not looking for the over-development which characterizes some parts of coastal Spain. But at the same time, there are modern facilities available including low-rise hotels and independent lodgings, cozy bars with exquisite contemporary and traditional menus with a tropical touch, water sports in crystal clear waters, for leisure, as well as business meeting rooms.

PROTECTING THE NATURAL ENVIRONMENT
At Activ8you we are proud to offer excellent services on all our tours in a natural setting. In order to achieve this, we believe that it is vital to protect the most important thing we have: our natural environment. In so doing, during our more than 10 years of experience, we have participated in and supported different associations, campaigns and conservation projects.
SUSTAINABLE TOURISM
At Activ8you we are committed to offering sustainable tourism. We always aim to make the best use of natural resources, which are key to the development of tourism in our community. In doing this, we maintain essential ecological processes and help to preserve our natural, cultural and bio-diverse heritage in general.

We always strive to maintain a high level of satisfaction amongst our clients and guarantee them a meaningful experience, sensitizing them equally to sustainability and promoting practices that protect our natural environment.