THE DAY CAMP - CLUB HERRADURA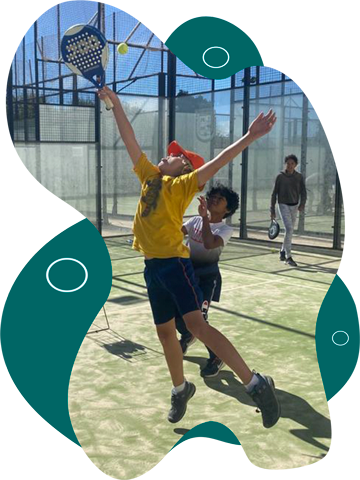 WHAT WE DO

SUMMER:
Our camp is based on the "Montessori" educational system, in which the child (or parents) has the flexibility to choose (every day) the group of activities they want to attend during the day.
This allows the little ones to enjoy a camp that is adapted to their way of being, their likes and desires, with the themes and tasks that interest them the most.
We have a very varied and fun programme. The children will enjoy a wide range of experiences such as:

STADIUM (Artificial turf field): Soccer, Rugby, Hockey, Baseball, Archery, ...

PAVILION AND PADDLE COURTS: Five-a-side, Basketball, Handball, Martial Arts, Gymnastics, Pingpong, Badminton, Paddle tennis, Archery ...

BEACH Games and Water Sports: SUP Polo, Paddle Surf, Kayaking, Snorkeling, Beach Volleyball, Slackline, Sandcastles, Buckets and Spades, Swimming, Soccer & Beach Rugby, Softball, Frisbee, Bowls, ...

SWIMMING POOL "Las Palomas": Swimming lessons, Water games, Crafts, Theater, Badminton, ...

ARTS AND CULTURE: Crafts, Painting, Theater, Excursions, Environmental Workshops ...

EXCURSION DAY: Climbing, Castle, Boy Scout, Teambuilding games, Hiking, Ocean Awareness Project, ...

LANGUAGES AND STUDIES: Optional: Private classes in English, Spanish, Summer Review ...
EASTER:
We also practice many of these activities during the Easter Camp, although due to weather conditions and the duration of just 5 days we make an optimal selection for this week.
And of course, without forgetting our traditional Easter Egg Hunt and the corresponding handicrafts !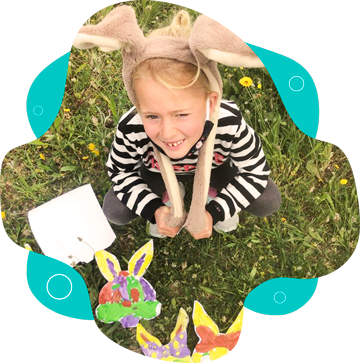 THE YOUNGEST MEMBERS OF THE "CLUB CAMP"

The little ones can also choose amongst options adapted to their age. Just as we do with the older children, we take them to the different facilities, as well as the beach, but we're careful to keep things at their pace and pay particular attention to their needs.

Water and beach sports (always with life jackets): Kayak, Paddle Surf, Snorkelling, Water slide and children's ball games...

Traditional and educational games.

Arts and Culture, Face Painting…

Reading and Narration ...

etc...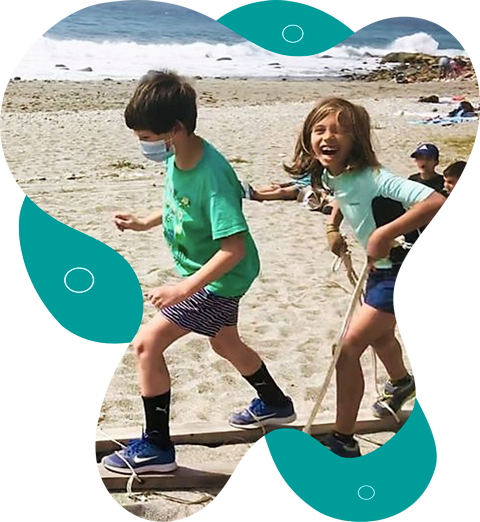 HUMAN RESOURCES

We place great importance on safety. Many of our activities are related to swimming pools and the sea, so the specific monitors in these areas are certified as swim and / or lifeguard and first aid instructors, licensed by the I.N.E.F. or T.A.F.A.D, and are always present during water activities and sports.
Another important factor in safety is our very low average ratio of children per instructor. This in turn allows us to maintain high quality and a good environment for learning and fun. During the water sports the children always wear life jackets.
Each monitor has the support of an assistant who does NOT have the same level of responsibility as the monitor, but facilitates the planning and development of the classes, allowing the monitors to concentrate and dedicate themselves effectively to the whole group.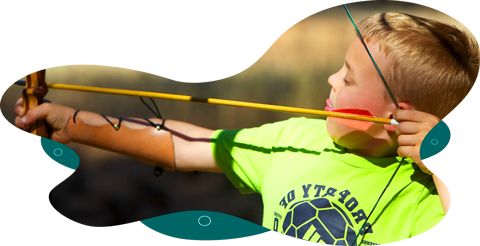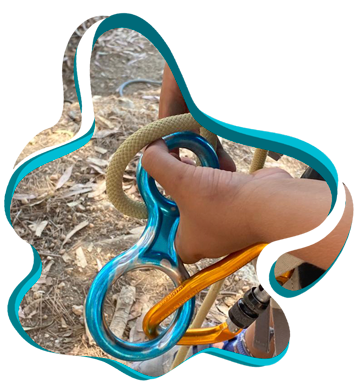 QUALITY AND SECURITY

This is one of the aspects most important to us, for this reason we keep the groups to reduced numbers. Each year our monitors repeat their First Aid courses and many of them are qualified Lifeguards too .
As we will be outside, we start at 9am when the sol is less intense and make the most of shade in the surrounding areas, under palm trees, the sports hall, and our sunshades.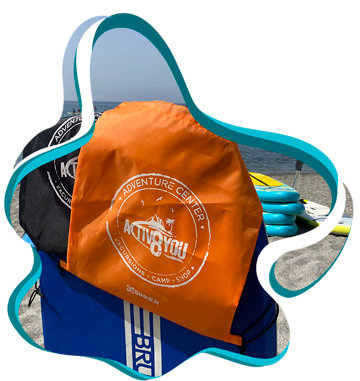 WHAT TO BRING IN THE BACKPACK

* Towel, Swimming costume, flipflops
* Sunscreen
* Trainers
* Snack and plenty of water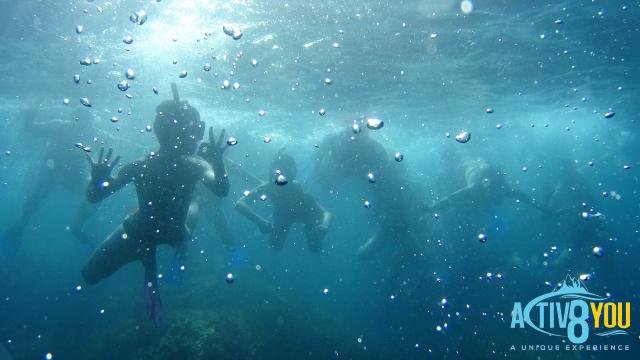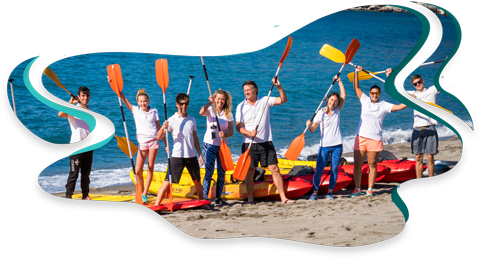 MEETING POINTS

1. Drop-off in the morning: The Municipal Sports Hall : (See Map)

2. Pick up in the afternoon: Our Naticual zone and Beachhut : (See Map)